Ecomotive™ is over 15 years in business. We are achieving the reduction of exhaust emissions and improving fuel economy with our products. We are working in the industries of automotive, transportation and energy. Clean tech describes best what we are doing. Our product Blue Ignition™ can be found primarily in the energy sector. Blue Ignition™ has been used in cogeneration of heat and power to get a better efficiency.
Ecomotive™'s customers had been international corporations and SMEs in the energy sector. We have served consumers in the automotive aftermarket. Our past model 'Plasma Ignition' is still in use in Germany and delivers amazing results. The company is maintaining R&D relations with our primary industries and institutions. We understand Blue Ignition™ as our contribution to develop leaner and environmental friendlier internal combustion engines.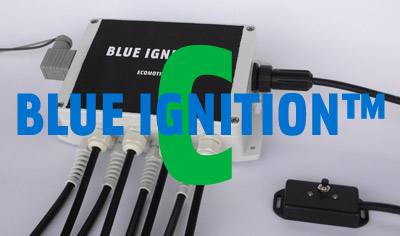 The new Blue Ignition™ Mark C. Approved technology in a new body and modular concept. More...
Subscribe our newsletters ...